Puppy School Training & Socialisation Classes
This is a six week course for young puppies. Puppies must be less than 20 weeks when the course starts.
If your puppy is older than 20 weeks please contact Eleanor on 07752526030, or email [email protected] to discuss what we can offer.
Classes are indoors which is the best place for a young puppy to learn.
Classes are indoors at our own puppy training centre in Falkirk.
6 weekly one hour classes.
Puppy places limted to 6
Weekend Classes - Saturday and Sunday
Bring the whole family, children welcome to come and meet the puppies
Easy booking sytem
Puppy School Manual posted directly to your home
Relaxed, friendly and fun
Puppy group social walks included


The following exercises are covered during the 6 week course:
Come when called (recall)
Settle (chill)
'Sit', 'down', 'stand' (positions)
Walking on loose lead
'Wait'
'Off'
Socialisation with adults, children if we have children in class, and other puppies
How to greet humans appropriately
Handling exercises to build your puppy's confidence
Food bowl and chew manners: Teaching your puppy hands come to give and not to take.
Puppy meet 'n' greets
Fun Tricks
and much more...
If you would like to book a place for your puppy, this link will take you to our booking system https://client.puppyschool.co.uk/booking/C64E17B0-42C2-460B-AAF0-4B8393344190
Classes starting soon...
Sunday 26th November at 10.15am (fully booked)
Sunday 7th January 2024 at 11.30am (fully booked)
Sunday 7th January 2024 at 2.00pm
(as all my classes are fully booked for 2023. If you wish to book a place on this January course I am including 2 free pre-school classes to get you started on your puppy's training journey. These will be Saturday 9th & 16th December at 9.15am)
Sunday 21st January at 10.15am
To chat further about Puppy School Classes please contact Eleanor on 07752 526030 or email
[email protected]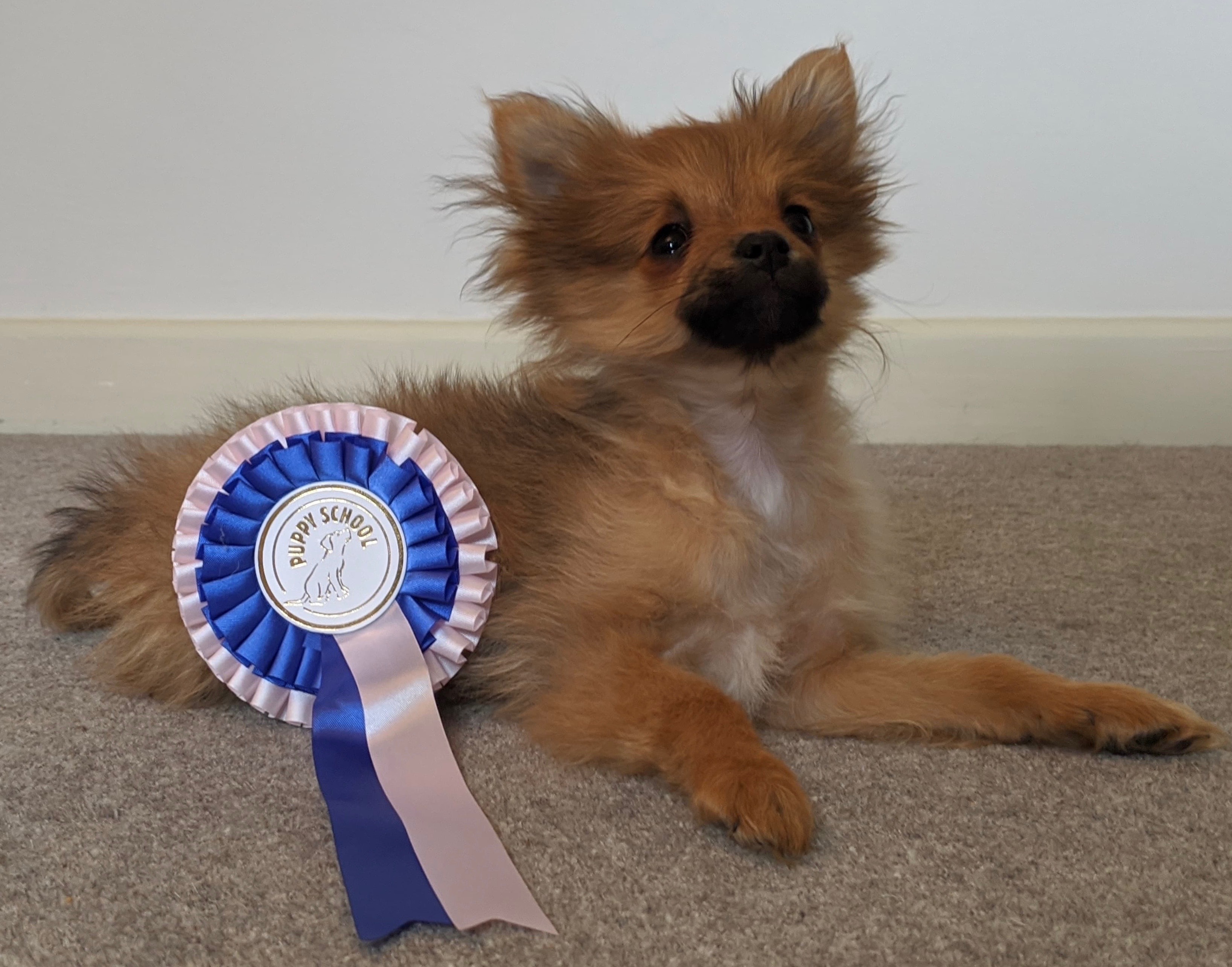 Puppy Socials
We truely believe these are a must for all puppies, these are confidence building sessions which are so much fun for young puppies and puppy parents.
For vaccinated puppies of all breeds who are between 12-20 weeks.
One hour of fun and exploring at your puppy's pace.
The fee is £10 for one hour of puppy fun!
3 Puppy Socials remaining in 2023 - Saturday 18th November, 2nd & 16 December at 11.45am
Small Breed Socials
These are great social sessions for our small breeds, where they come to play off lead, play toys games, play with other small breeds, practice recalling away from play, enjoy the confidence course, enjoy sniffing games and so much more...
The fee is £10 per session
Our Small Breed Socials are currently operating a waiting list, if you would like your small breed to be added, please get in touch.
text 07752526030 or email
[email protected]
Training for puppies over 5 months
Please get in touch to discuss our 1-1 training package